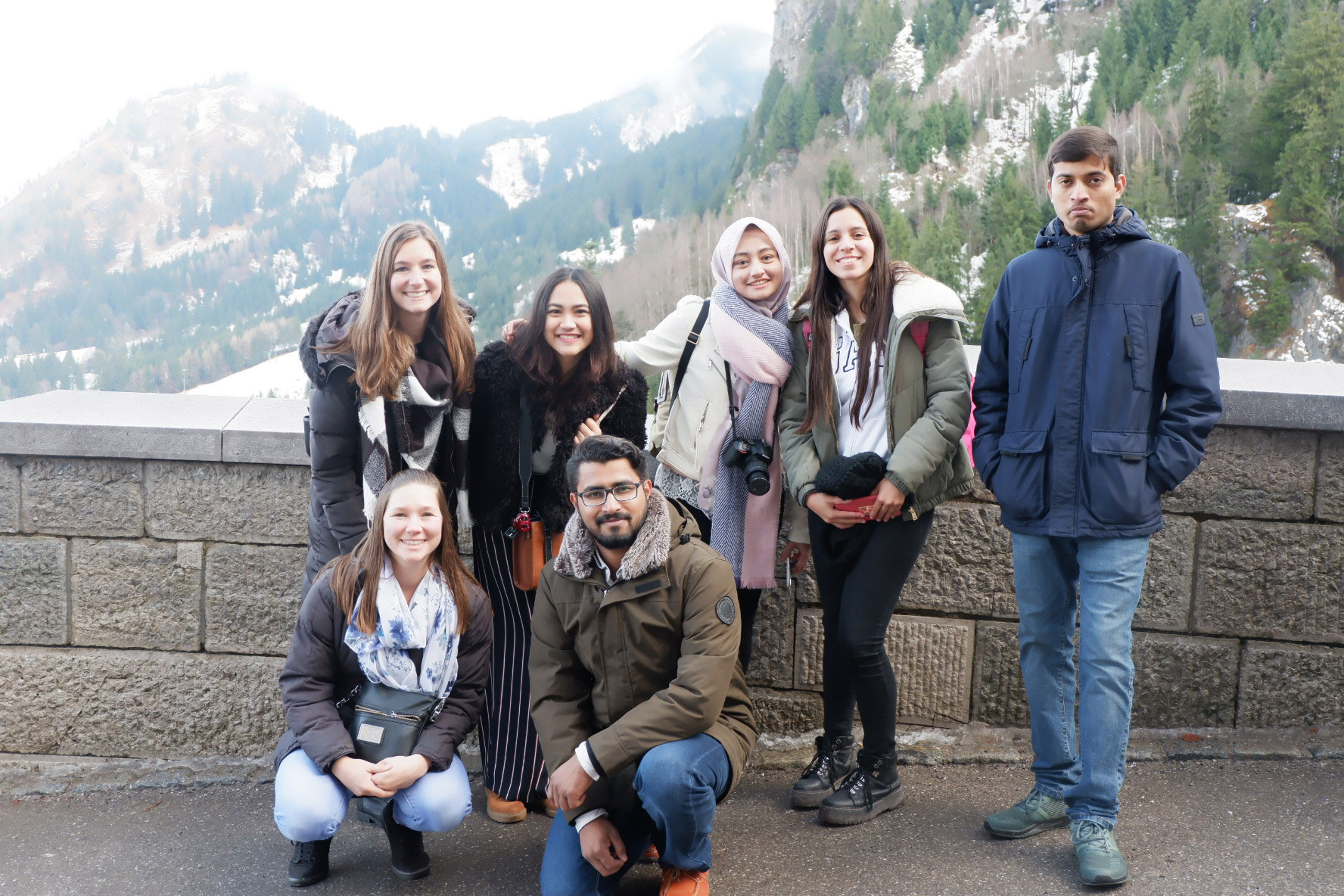 What is the International Undergraduate Program ?
1. Dual Degree Program.
This program is a collaboration between Universitas Pertamina (UP) and partner universities to help students experiencing study abroad.
Awarding 2 bachelor degrees from UP and partner universities.
Following 2 + 2 scheme.
Partner universities: Universiti Teknologi Petronas (chemical engineering), and Minnesota State University, Mankato (management).
2. International Class
This program is a collaboration between Universitas Pertamina (UP) and Partner Universities to facilitate students experiencing study abroad.
Awarding single degree from UP.
Taking courses, projects practical sessions, and foreign language.
Following 3 + 1 scheme.
Partner university: Polytech Nantes.
Why International Undergraduate Program at UP?
Top ranked university.
Develop cross – cultural and understanding communication.
Global experience.
Widen your perspective.
Learn self dependence.
Based on international applied curriculum.
Internship opportunities at multinational companies.
Highly qualified faculty members.
Double degree in one program.
Enhance career opportunities.
Boost foreign languages like a native.
Who Can Join the Program?
Requirements
Admitted as UP international student for academic year 2022/2023.
Complete 2 years courses taken at UP for Dual Degree or 3 years courses for International Class, with GPA minimum of 3.00 (4.00 scale).
Have minimum TOEFL score of 500 (PBT or equivalent) or as required by partner universities before departure abroad.
Follow all the regulations sets by UP and partner universities.
What is the Curriculum?
CHEMICAL ENGINEERING

GOVERNMENT MANDATORY

Scientific Writing
Religion and Ethics
Ideology
Civics

CHEMICAL ENGINEERING

Mass & Energy Balance
Industrial Risk Management
Chemical Reaction
Engineering
Process Synthesis & Simulation
Industrial Waste Management
Separation Process
Chemical Plant Design

PERTAMINA BUSINESS SPECIALIZATION

Surface Operation & Production of Hydrocarbon
Petroleum Refinery
Petrochemical Process

INDUSTRIAL 4.0 SOFT SKILL

Critical Thinking
Energy Technology & Business
Creative Problem Solving
Innovation & Entrepreneurship
Sustainable Development
Data Analytics

INDUSTRIAL ENGAGEMENT
MANAGEMENT

Human Resource

Finance

Marketing

Operational Management

Entrepreneurship
Learning Approach at Universitas Pertamina
Synchronous and asynchronous.
Interactive and open discussion (double loop learning).
Experiential learning (field trip, guest lecture, lab, etc).
Student centre learning (lab, etc).
How to Join the Program?
Fill out letter of consent.
Pay the admission and the first semester tuition fee.
Take the courses.

How is Life in Campus?
Sport and Art Activities

Field Trips

Research and Community Service Works

27 student clubs varied from sports, arts, and religious clubs are open for both local and international students.

As an industrial-oriented university, UP is committed to engage students beyond classroom. Students learn from the leading experts through guest lectures, company visit, field trip, and internships.

Assisting lecturer's research work and or community services.
Tuition at UP*
| | |
| --- | --- |
| Tuition fee | IDR 25.000.000 / Semester |
| Admission fee | IDR 25.000.000 once in first semester |
*Tuition abroad depending on partner universities
DOWNLOAD BROSUR!
https://pmb.universitaspertamina.ac.id/storage/brosur/file-data-brosur-dual-degree-universitas-pertamina-20220119135645.pdf